Join us. Pray with us. Love the City.


"Blessed be the God and Father of our LORD Jesus Christ, who according to His abundant mercy has begotten us again to a living hope through the resurrection of Jesus Christ from the dead to an inheritance incorruptible and undefiled and that does not fade away, kept in heaven for you."
The freshness of spring is upon us, and as most of the country is still indoors, and freezing, here in Southern California we are enjoying our typical 75 degree weather and whining over anything below 55 (hipsters get your scarves). Spring symbolizes the dawning of new life in the changing of seasons. From the dead of winter, we move forward into the life of spring. Spring training marks the new hopes and dreams of 30 Major League Baseball teams, where 'hope springs eternal.' By mid November, 29 of them (mainly their fans) will endure a frustrating winter looking forward to 'next year.' As a life long Cubs fan (yes, you heard that correctly), I got used to the 'there's always next year' frustration at the end of the season, and the 'hope springs eternal' of a new spring (and spring training). And then, it happened. What happened you ask? 2016 happened. I don't need to get too far into the details of what it meant to be a fan during the '16 season (I could go on for hours), but suffice to say, hopes were realized. In the common grace of baseball fandom, 2016 is as good as it gets. I could retire from baseball fandom a happy man and watch Curling.
As human beings, we have a measure of hope (faith's affection) that is closely tied to faith. We get our hopes up for many things, and we build affectionate expectations of hope into people, relationships, jobs, circumstances, churches and church leaders, bonus', political leaders, political parties, and yes, professional sports teams. For the amount of vitriol we hear, experience, read, and even tweet in our society, it is clear that there is 'pain in the gap between expectation and reality.' It turns out for all the things we pour affection and expectation into, our hope is only as good as its object. People let us down, relationships end, or fail, and for every 2016, there's also a 2017.
The question becomes, what is our hope in? All other hopes can't hold the weight of the eternal measure we are given, and that we often misplace; like hanging a heavy tool bag on a plastic hanger, the hanger can't support the weight. So our temporal hopes can't support the weight of our eternity-sized soul.
Peter speaks about a hope that is alive, resurrected, and obtaining for us an inheritance incorruptible. First of all, Jesus is alive, resurrected, and seated at the right hand of the throne of God interceding for us with a 'once for all' certain, and final intercession. Which one of Jesus' prayers (for us!) won't get answered by God? All of Jesus prayers will be answered by God, and He 'ever lives to intercede on our behalf (Heb. 7:25; He saves us to the uttermost).' The reason the inheritance kept for us will not be corrupted is that it is His Inheritance. He deserved it, and gave it to us, keeping it for us to be obtained in Him. No amount of sinfulness on my part could overwhelm His saving work. My Hope both now, and forever is as alive as Jesus Christ. The tomb is empty, and the price has been paid. He has bought for Himself a people, with the cost of His perfect life.
My prayer is that you would join us in praying for, inviting people to, and celebrating with us our living and resurrected Hope, Jesus Christ.
- Pastor Chris McCulloch
Join us on April 1st at 10:30 a.m. for worship, a message and celebration of the resurrection of Jesus from the dead. Families are encouraged to come and we are glad to have photographer Alaina Nuñez with us before the service to take family photos.

More Details and RSVP here.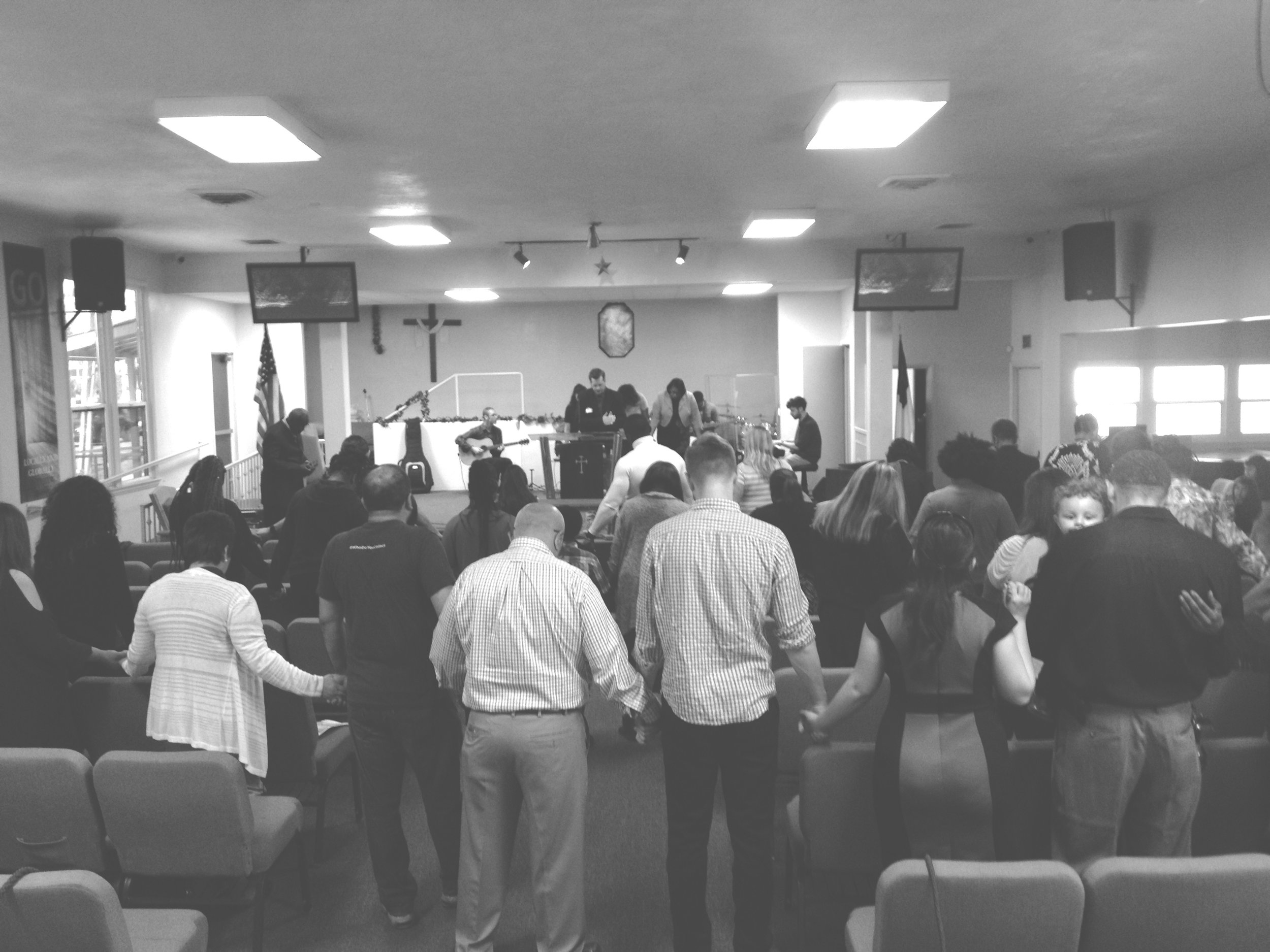 has not been raised, your faith is futile and you are still in your sins. Then those also who have fallen asleep in Christ have perished. If in Christ we have hope in this life only, we are of all people most to be pitied.
But in fact Christ has been raised from the dead, the firstfruits of those who have fallen asleep. For as by a man came death, by a man has come also the resurrection of the dead. For as in Adam all die, so also in Christ shall all be made alive.